Upcoming Performance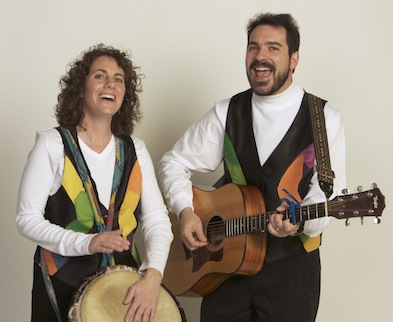 Check It Out!
CDs & DVDs
"Fun, entertaining and loaded full of interactive and lively music for my kids to enjoy!! Your kids will love these LIVELY two and their music too!" – OneBoredMommy.com blog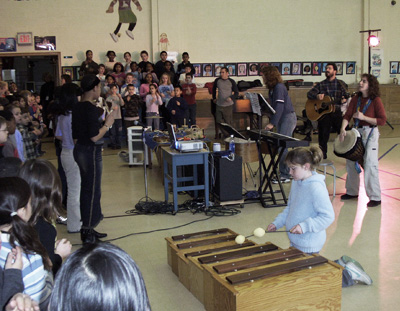 Thematic Programs
Two of a Kind is available for programs at schools, libraries, performing arts centers, concert halls, festivals, museums, zoos, aquariums, camps and special events. Children, teachers and parents love Two of a Kind concerts because of the interaction, the humour, the messages and the great songs.
Artist Residencies
Two of a Kind artist residencies focus on the art and process of songwriting, including both lyrics and music. Two of a Kind residencies are often built around a theme. Through a group creative process students learn about cooperation, creativity, compromise, and accomplishment as well as specific skills and information related to songwriting. Two of a Kind helps children believe that they can make music, and that they can make a difference in the world.
What's New!
Julie Be of Ants on a Log has put together a wonderful  Trans & Nonbinary Kids Mix recording, and we are honored that it includes Two of a Kind's recording of Jenny's song "Be Who You Are."  It is such a powerful and important collection of songs, including music from Alphabet Rockers, Totally Knuts, Ryan Cassata, Ants on a Log, Vivek Shraya, Evan Greer, Taina Asili, Salem Corwin, Beppie, Star Amerasu, Chana Rothman, Alastair Moock, Shawnee, Be Steadwell, The Okee Dokee Brothers, Queer Kid Stuff, Two of a Kind, Cathy Fink, StormMiguel Florez, Emily Joy Goldberg. and Jennifer Angelina Petro.
You can get it here: https://antsonalog.bandcamp.com/album/trans-nonbinary-kids-mix
All proceeds benefit Camp Aranu'tiq, a summer camp for transgender/nonbinary youth.
You can watch a trailer here.
NPR did a super-cool interview with Julie Be about this project, and they played "Be Who You Are" prominently near the beginning!  You can hear the interview here: https://www.npr.org/transcripts/901747509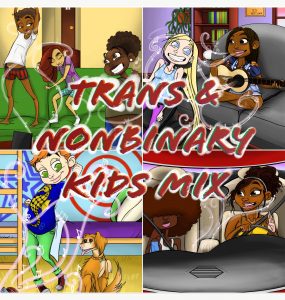 ---