Upcoming Performance
Check It Out!
CDs & DVDs
"Fun, entertaining and loaded full of interactive and lively music for my kids to enjoy!! Your kids will love these LIVELY two and their music too!" – OneBoredMommy.com blog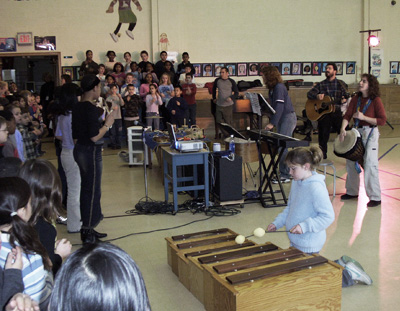 Thematic Programs
Two of a Kind is available for programs at schools, libraries, performing arts centers, concert halls, festivals, museums, zoos, aquariums, camps and special events. Children, teachers and parents love Two of a Kind concerts because of the interaction, the humour, the messages and the great songs.
Artist Residencies
Two of a Kind artist residencies focus on the art and process of songwriting, including both lyrics and music. Two of a Kind residencies are often built around a theme. Through a group creative process students learn about cooperation, creativity, compromise, and accomplishment as well as specific skills and information related to songwriting. Two of a Kind helps children believe that they can make music, and that they can make a difference in the world.
What's New!
David is offering online music classes for grown-ups, including:

Title: The Life & Music of Joni Mitchell (Musical Changeling Series)
Description: Joni Mitchell repeatedly re-invented herself throughout her songwriting/recording career, remaining fascinating, influential and era-defining (in multiple eras!).  We will explore her life, music, impact, and her radically varied creative output. 
2 sessions: Mon., 2/13 & 2/20, 7:00-8:30 PM ET - video links provided to students who can't attend at the scheduled time
Virtual via Zoom - Cost: $30 per person
Registration: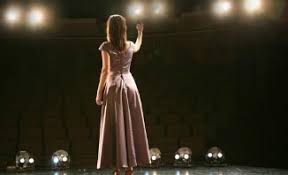 Title: A Night at the Opera - Opera Appreciation
Description: Discover the important and rich history of opera from its beginnings around 1600 to the present. You will learn about the composers, the stories, the music and the many changes and developments along the way. We will plan an optional "field trip" at group discount rates to see Opera Philadelphia production of Puccini's La bohème, plus a couple in the MET opera cinema broadcast series: Mozart's Don Giovanni & The Magic Flute. There will be special emphasis on preparing participants to understand and appreciate these operas before seeing them, and then time for reflection and discussion afterwards.
8 Tuesdays: 2/28, 3/7, 3/14, 3/21, 3/28, 4/25, 5/2, 5/9
7:00 to 8:30 pm ET - video links provided to students who can't attend at the scheduled time
Virtual via Zoom - Cost: $116 per person
Info/Registration: https://cheltenhamtownshipadultschool.org/?post_type=products&p=4440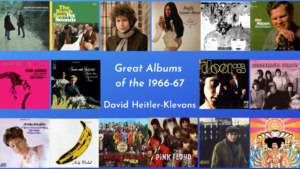 Title: Great Albums of 1966-67
Description: An in-depth exploration of some great albums of 1966 & 1967, including work by The Beatles, Bob Dylan, The Beach Boys, The Doors, Aretha Franklin, The Jimi Hendrix Experience, Jefferson Airplane, Phil Ochs, Pink Floyd, Buffy Sainte-Marie, Simon & Garfunkel, Nina Simone, The Velvet Underground & Nico, and Doc Watson.  We will generally examine 2 albums per class, with a thorough look at lyrics, music, structure, arrangement, and production, as well as cover art, biography, context and impact.
8 Wednesdays: 3/8, 3/15, 3/22, 3/29, 4/12, 4/19, 4/26, 5/10
7:00 to 8:30 pm ET - video links provided to students who can't attend at the scheduled time
Virtual via Zoom - Cost: $116 per person
Info/Registration: https://cheltenhamtownshipadultschool.org/?post_type=products&p=4898
---
Testimonials:
"Not only does he know the music inside-out, but he links it effectively to the relevant historical moment. The result is thought provoking and engaging for participants. David delivers for students with a sharp intelligence and a quiet passion for the world of music." - Stephen Strahs
"David is a teacher par excellence! He is incredibly knowledgeable . Information just flows from him and you hang on his every word. A true master teacher has knowledge about all components of his topic and weaves it into one story or in his case one song. This is what David does! His pleasant demeanor makes you just want to learn more! I'm looking forward to my third course with him. If you are interested in a topic he is teaching... take it! You won't be sorry!!" - Debbie Neibauer
"I have taken several courses with David ranging from Classical Music to "pop" music of the sixties. I cannot say enough about his mastery of his subjects, enthusiasm, ability to convey concepts, and to make students comfortable with questions and responses. He is truly an incredible teacher and musician." - Natalie Simon
---